Staff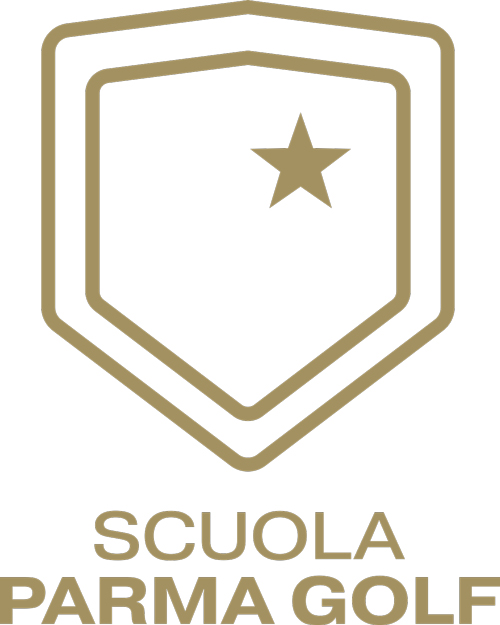 ---
Federica Piovano
TEACHER IN CHARGE OF STAFF
PARMA GOLF SCHOOL
Born in Rome in 1981, she joined the national amateur team at the age of 13 and collected numerous successes: 7 Italian titles, silver at the 1998 World Team Championships and gold at the 2000 European Junior Team Championships.
In 2001 he obtained a scholarship to The University of Central Florida, where he stayed for two years to study psychology. She decided to turn professional and graduated from the National Masters School in 2003.
She gained a Ladies European Tour card in 2004 and in May 2005 scored her first brilliant victory at the Siemens Austrian Ladies Open in Vienna.
Her 20th place in that year's ranking was the result of the great work she did in Orlando with master Kevin Smeltz at the prestigious David Leadbetter Academy. From 2005 to 2011, she achieved numerous top ten finishes on the Ladies European Tour. In 2011, she decided to end her professional playing career and devote herself entirely to teaching.
She attended several training courses including: Trackman certification, sam putt lab certifcertif, TPI level 1, smart 2 move force plates level 2, Bioswing dynamics Mike Adams, us kids golf certified. Capto level 1 and 2. us kids coach certified. Associated with Pga italia Since 2021 Head coach in charge of the Parma golf school.
Andrea Corbellini
MAESTRO
Born in Reggio nell'Emilia on 05/02/1969. Since 2002 he has participated in various Italian and international championships. In 2007 he began his career as a professional, participating in regional PRO championships, various Alps Tour events, two Challenge Tour events, and for three consecutive years in British Open qualifying. He has been a full member of the Italian PGA since 2008. Since 2007 he has dedicated himself to teaching with experience at the Golf Club La Rocca, the CUS Parma and the Golf Club Matilde di Canossa. He deepened his technique and video analysis at the Terre Blanche Golf Club with Alain Alberti coach of Raphaël Jacquelin (Leadbetter Academy).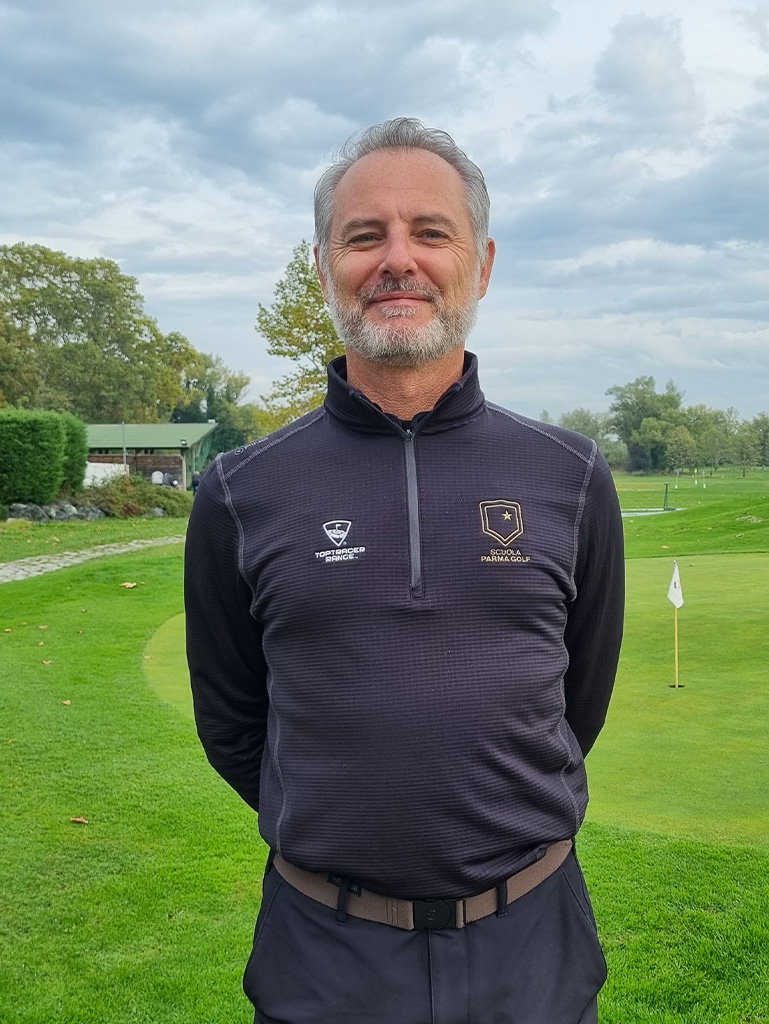 ---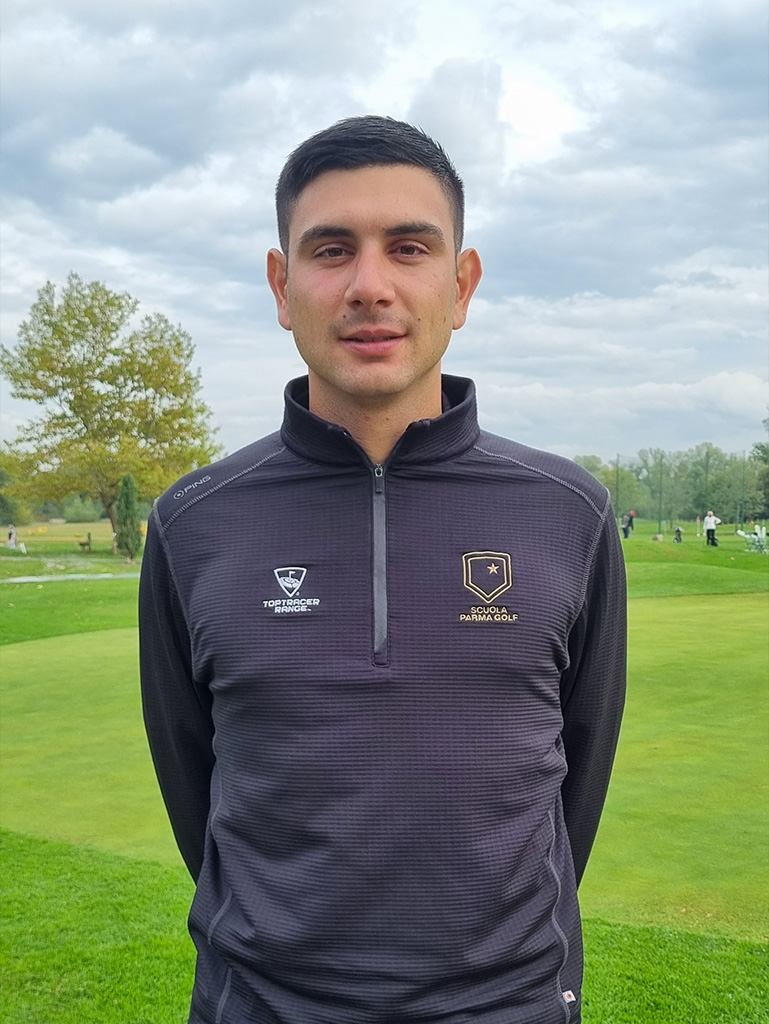 ---
Andrea D'Agostino
ASSISTENTE MAESTRI

Born in Rome on May 1999.
In 2018, he obtained a diploma in Mechanical Engineering.
Turned professional player starts competing in several competitions on the Alps Tour Golf circuit.
In 2022 he obtains a diploma in "Psychology of Sport Sciences"
at the E-Campus Telematic University.
In 2022 he starts the course at Scuola Nazionale Professionisti di Golf, having passed the first year he starts the apprenticeship to become a Golf Instructor under the guidance of Federica Piovano, Head coch of Golf del Ducato.
In April 2023, he obtains the qualification of Assistant Master.