Patrizia Rossetto
Athletic trainer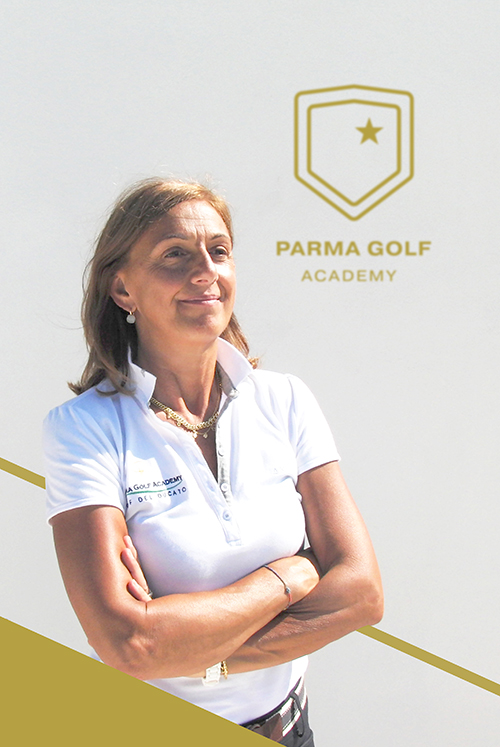 ---
Patrizia Rossetto born in Padova 10/10/1962. After having graduated from High School she enrols at the University of Isef in Padova and graduates in Motor Sciences in 1983. Married with 2 children is now living in Parma.
She begins her professional career teaching in schools of different levels and leaves school for a period becoming a personal trainer.
She eventually returns to the world of school becoming an established teacher in the Middle School.
From 2000 she starts operating in the golf world looking after the motor activities of the Junior Clubs of the following Golf Clubs:
Golf Club La Pinetina from 2000 to 2006.
Golf Club Bogogno from 2006 to 2012.
Golf Club Padova from 2012 to 2016.
She presently operates at Golf Club del Ducato.
In the years she has developed particular abilities and experience with the very young golfers helping develop in a significant way the vivarium of the different clubs .
Present day she teaches at Scuola Media di Trecasali (Parma ).