BAR RESTAURANT
The bar and the restaurant lie in a central area of the clubhouse along with the secretary, the pro shop and communal places in a bright and elegant structure in front of which an outdoor portico dedicated to the summer food service extents near the putting green.
The restaurant offer a varied menu both at lunch and dinner, with fresh and genuine ingredients. Traditional dishes and more.
---

---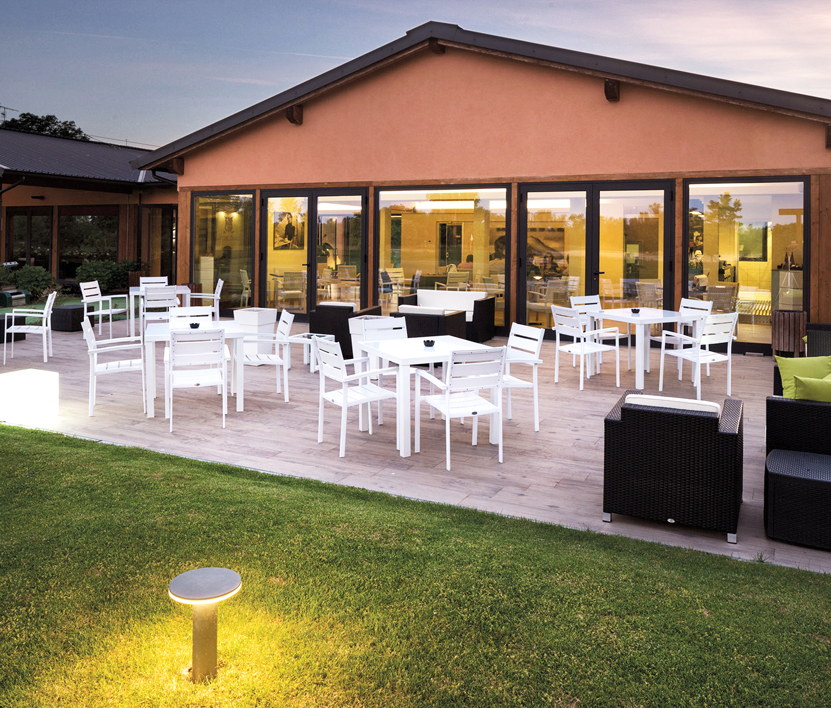 OPENING HOURS
Club House always open at noon. Night on reservation.
09.00 – 17.00 | January – February – November – December
09.00 – 19.00 | March – October
09.00 – 20.00 | April – September
09.00 – 21.00 | May – June – July – August
Communal places may close early for bad weather and will remain open after those hours in case of reservation.
---